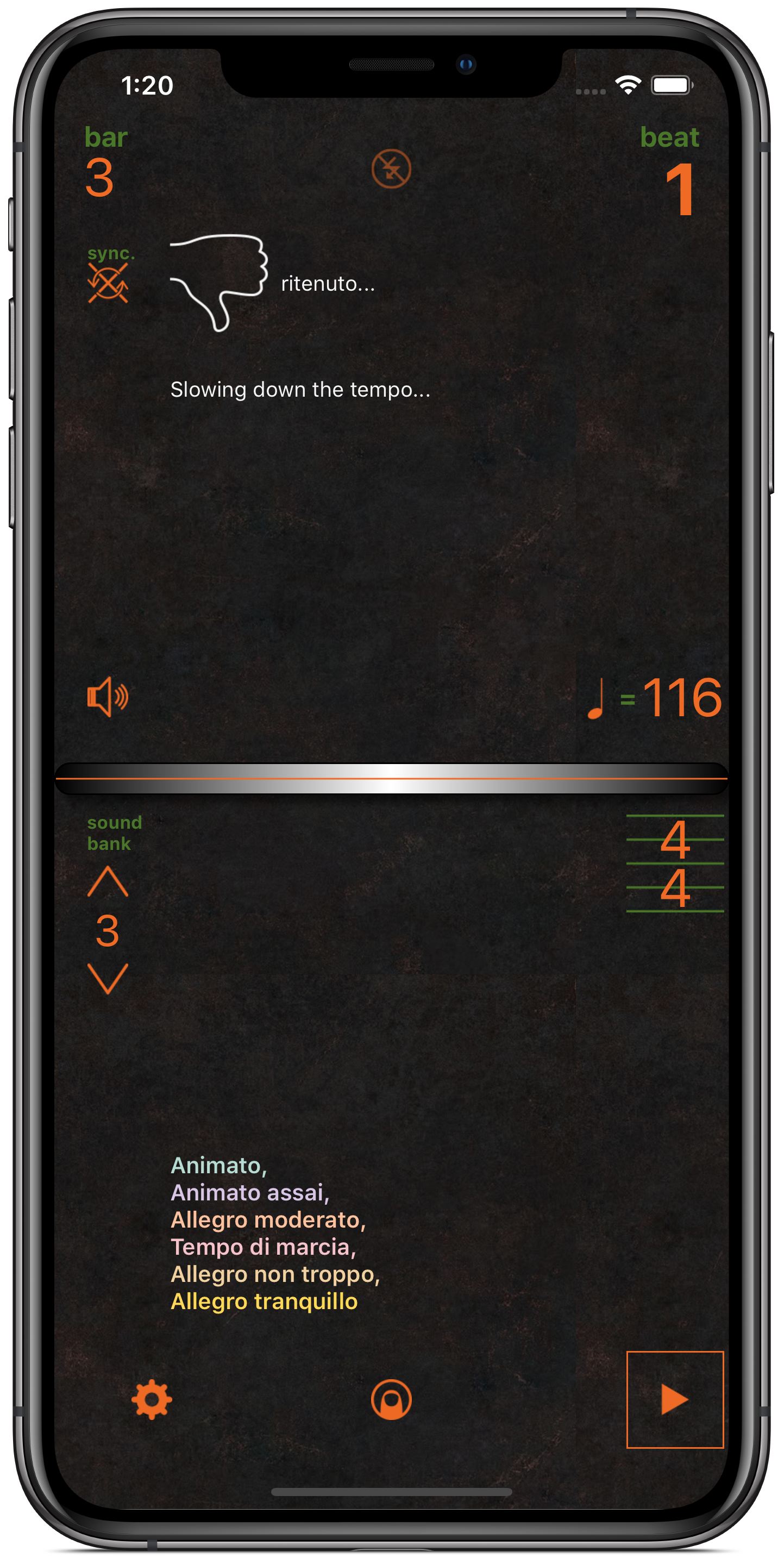 iCadence is your personal rhythmical assistant developed specially for iPhone®, iPod touch® and iPad® *. It is suitable for musicians who are tired to carry bulky metronomes to rehearsals, music school students, music band leaders and sound engineers who record live performances in a studio. 
iCadence provides all basic functions of professional metronome for free. In addition, we offer convenient and useful extensions which will help you to achieve better results in training, amateur music-making and professional work of musician, composer and sound designer.
Designed by musicians, our program will communicate with you by means of musical terms rather than technical ones. We combined professional technologies with a convenient and simple intuitive interface.
You can download our app right now:
*Apple, the Apple logo, iPhone, iPod touch and iPad are trademarks of Apple Inc., registered in the U.S. and other countries. App Store is a service mark of Apple Inc.