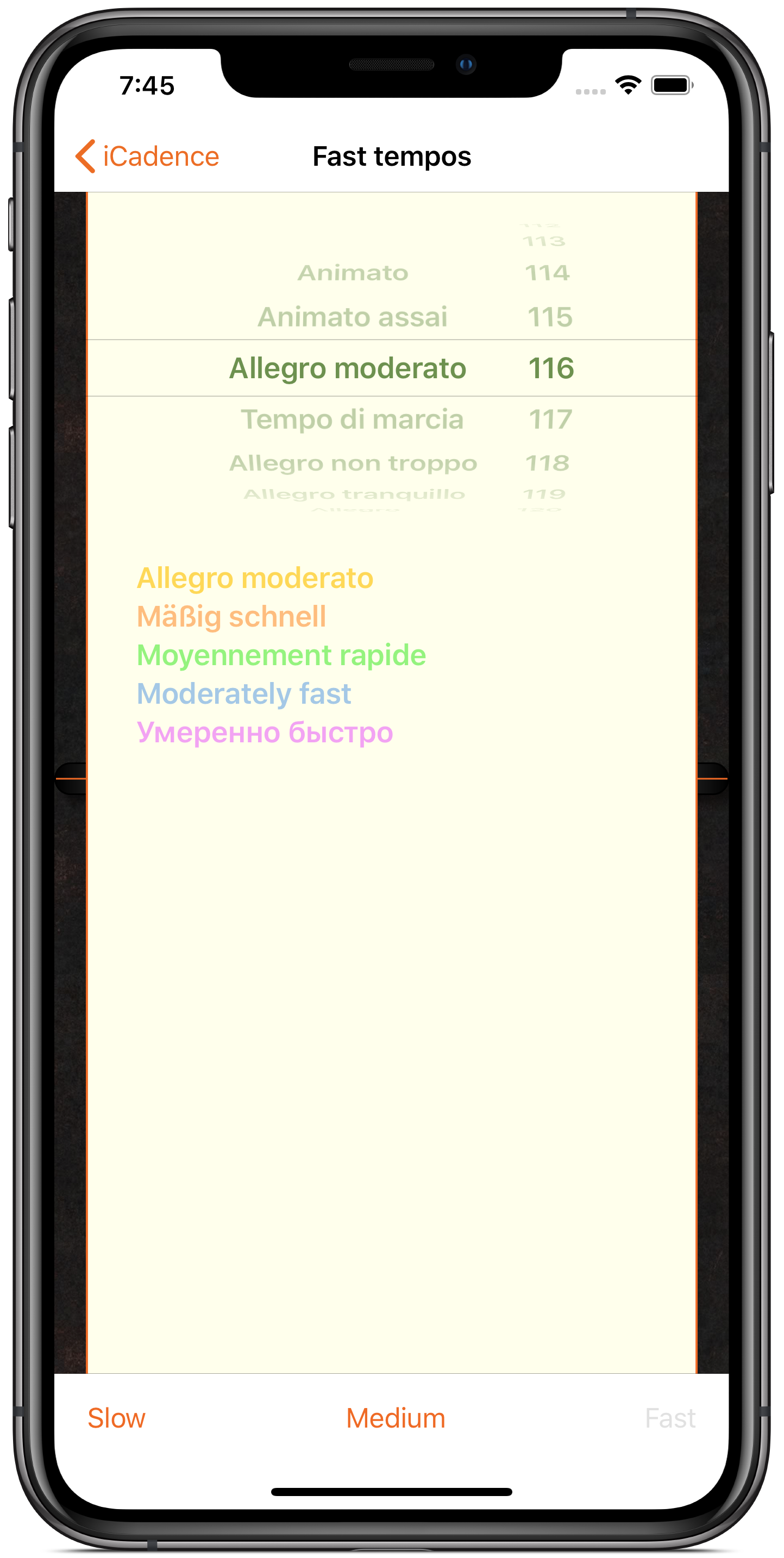 Tempo assistant * is a helper developed for professional musicians that allows you to select accurately a tempo marking on the basis of the tempo value and to choose the most appropriate value of the tempo range of the selected tempo mark.
To call the tempo assistant, click the tempo indicator on the right side of the main screen: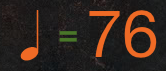 At startup, tempo assistant chooses a tempo mark that most closely matches the current value of the tempo.
In the upper part of the screen there are two picker wheels. Left wheel lets you choose the tempo mark in order from slow to fast. Right wheel lets you choose the tempo from the range corresponding to the selected tempo mark on the left wheel.
The current tempo mark displays at the bottom of the screen in five languages: Italian, German, French, English and Russian. In order to listen to the pronunciation of terms, activate Voice-over (triple pressing the Home).
On the bottom panel, you can select one of three categories of the tempo: slow, moderate or fast.
Using the manager and editor of the time signature
* Tempo assistant is available in the Essential pack